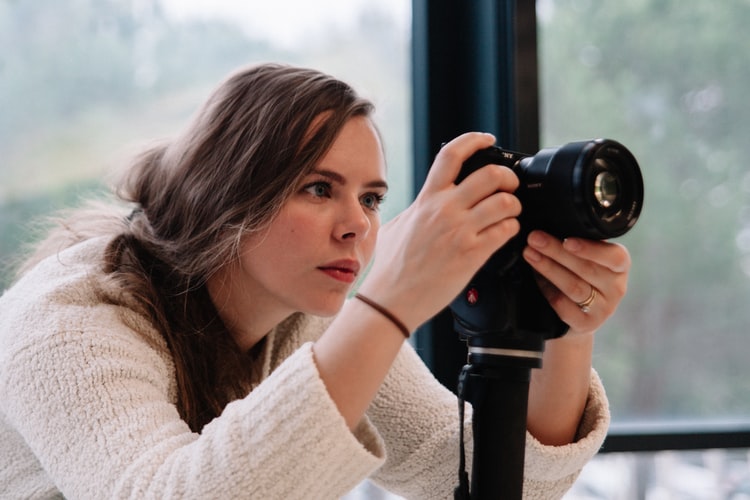 The need and necessity of promoting your business online is unquestionable. The part that plays such a massive role in that is video and video promotion. But are video and video promotion so important that they could really be considered an interior designers best friend?
As an interior designer, like any other artist, your work is a statement, it can be aesthetically pleasing, or symbolic, practical, or a work of fantasy. Regardless of your intention what matters is that you are happy with how that intention is conveyed and how your message is received. There is no point looking at a Picasso or Dali if you have to look through a smudged and dirty window and therefore miss the nuanced touches of the masters for example.
Utilising video and video promotion is a way of cleaning that window. It is a way of framing or presenting your work that is accommodating and supportive like a good friend should be.
Video Can Help Your Interior Design To Shine
A great friend helps you shine. They will tell all about your accomplishments. Hold you up in the highest light. Be the support that you need them to be. A great video can do that for you too. It will shine a light on your beautiful creation, showcase it in the best fashion possible, and support and accommodate your vision allowing you, and your work, to take and keep the spotlight.
When filmed by someone with skill and expertise, an artist in their own right, a great video may even add a little sparkle to your already spectacular design. Give it a little visual flair suited only for media and not real life and create the right mood and feel with the right use of sound.
The Necessity Of Video Promotion For Interior Designers
Promoting your video in the correct way is just as important as making it in the correct way to begin with. The two go hand-in-hand. There's no point having something great to offer people if they don't know you have it.
You need a cheerleader. That friend who sees your success and wants to share it with the world. Someone who knows not only how, but where best to promote your product. And it has to be someone who will promote it well.
Video promotion is considered a necessity due to the sheer volume and importance of video content in the online world. A staggering 85% of  internet users watch video content each month equating to millions of hours.
Other surveys have found that videos are a consumers favourite type of content to see from a brand on social media. In fact, as the internet world continues to grow and get increasingly busier providing the content that customers and consumers want will be paramount.
There is an element of jest in whether video and video promotion are an interior designer's best friend. That's where the joke ends. How important it is to your business is a very serious matter indeed.
Interior design is considered 'the art and science of enhancing the interior of a building to achieve a healthier and more aesthetically pleasing environment for the people using the space' and is a 'multifaceted profession that includes conceptual development, space planning, site inspections, programming, research, communicating with the stakeholders of a project, construction management, and execution of the design'.
The flair and complexity of an interior designers work and profession therefore deserves only to be shown in the greatest of lights and promoted in a suitably accompanying manner. It deserves the touch of a visual artist with the skills to match. It deserves only the best.