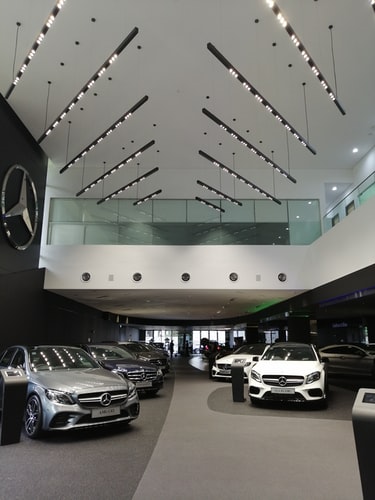 If someone is looking to buy a new car, how do you get them to think of your dealership? Advertising on the internet, increasing your website traffic and paying for physical billboard space are all important aspects of marketing for car dealerships. But have you considered using promotional products to get more attention?
Why Use Promotional Products?
If you are wondering whether promotional products are effective or simply a waste of money, that's understandable. You might see other businesses using promotional products, but it pays to know if they really work before deciding to create your own. With platforms like https://www.qualtrics.com/experience-management/product/how-concept-test/. You can go a long way to knowing how your promotional products are likely to perform when they go live, through product concept development and testing.
The main purpose of promotional products is to spread awareness of your brand and expand your customer base. They have been used as a marketing tactic by car dealerships for many years, and for good reason. Promotional products work. Here are some of the biggest reasons why:
You build trust with the customer.People remember when they were given a promotional product as a gift and are more likely to be loyal to your brand in the future.
You increase customer engagement. If you give a customer a promotional product that can be repeatedly used over months or years, you increase their engagement with your brand.
You get recommended more.If someone is happy with your promotional product gift they're much more likely to recommend you to others who are looking for a car dealership.
You increase brand recognition.When someone sees your logo over and over again, they are more likely to remember it. When they – or someone they know – needs car dealership services in the future, they're more likely to think of you.
You get more exposure.Many types of promotional products are used in public spaces where many other people will see them. That means promotional products help your logo get put in front of many more potential customers.
You get more bang for your buck. Although there is a wide range of product types, many promotional products don't cost much but can still have a big impact on the recipient.
The Most Effective Promotional Products for Car Dealerships
The most effective promotional products should reflect your brand well, increase your exposure and add value to your customer. Whether the product is small or significant, it's important that it ticks these three boxes. Without further ado, here are some of the top picks for promotional products that car dealerships can use.
Service Book Wallets / Log Book Wallets
One of the simplest and most effective promotional products you can use as a car dealership is custom service book wallets. Australians who own a car will typically keep a service book in their glove box. Leave your customers with a customised service book wallet and they'll see your name every time they open their glove box.
Number Plate Surrounds
Number plate surrounds are a must-have promotional product for car dealerships. Think about it: everytime someone drives past a car with your logo on their licence plate, you get an impression. That's huge potential for showing off your brand across the city. If you haven't started using number plate surrounds for your dealership, it's probably time to get started!
Keyrings
A classic. Keyrings are the tried and true standard when it comes to promotional products. The great thing about keyrings is that you can customise them to reflect your brand more effectively. Whether you want to go for a shiny metal keyring, a classy leather style or a brightly coloured plastic one, there are so many ways to make a keyring your own.
Custom Spare Wheel Covers
Spare wheel covers are inexpensive yet high impact promotional products. They come in a range of sizes and styles but are ideal for 4WDs and caravans which have the spare wheel in public eyesight. Every time the customer drives their car with your spare wheel cover, your logo will be seen by more potential customers.
Air Fresheners
Customers driving away with their new car want to keep it smelling nice. Branded air fresheners are a great low cost giveaway that will create a connection between you and the customer. Air fresheners are also an excellent product for large scale giveaways.
Sun Shades
Sun shades are widely used in Australia where the sun can be harsh. Customise a sunshade with your brand logo and hand it out to customers who purchase a new car. Next time they use it, their car becomes a billboard for your brand! Practical sunshades have the potential for lots of impressions.
Car Chargers
These days everyone has a mobile phone and many of us have other portable devices too. A car charger is a practical and useful promotional product that lets people charge their devices on the go. Customise a car charger with your brand logo and you have a value-adding promotional product which customers will love.
Mobile Phone Holders
Most people rely on Google Maps to get around in their cars. It can be dangerous, not to mention illegal, to touch your phone in the car. Mobile phone holders are therefore a great value add for someone who has just bought a new car. Now your logo will be in their eyesight everytime they hop in the car.
Car Organisers
Most of us could do with a better storage system in our cars. Your customer might not have thought of getting a car organiser for themselves, but they'll probably be thankful when you pass one to them. Custom car organisers are very useful and practical promotional products, great for anyone who carries a lot of things in their car.
Ready to build your customer base, increase brand awareness and boost customer loyalty? Promotional products for car dealerships are a cost effective and reliable way to improve your marketing strategy. Promotional products can help set you apart from your competition and make a name for yourself in the local community.
Drinkware
It is always good to find a product that is universal, something that people will find useful and use daily. Keep cups are sure to cater for every business and logo style, from glass, to aluminium, ceramic and even branded beer pong cups that are sure to be a party favourite at your next staff Christmas party. With thousands of people searching for keep cup products each month, branded options are a great way to give your customers a useful item that they will likely expose them to your brand on a daily basis.