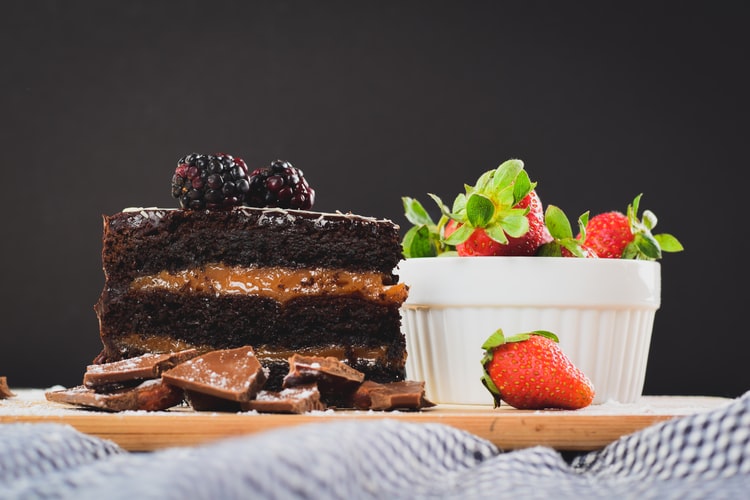 If you are caught short and you have to prepare a dessert for a dinner party or for some guests then it is well worth having a couple of ideas in your locker which you can knock up in no time at all. Thankfully, despite the fact that so many desserts require a great amount of time invested and delicate skills, there are juts as many which can be thrown together at pace and which taste absolutely brilliant. My old college roommate and now chef Javier Burillo was always my go-to guy in these situations and these are just some of the desserts which he recommended, which are quick to create and will go down a storm.
Eton Mess
The Eton Mess is one of the tastiest desserts that you will ever try and it is also one of the easiest to put together in a hurry. The ingredients for this dessert are strawberries, meringue nests, fresh double cream, egg whites and some sugar. To make the dessert simply smash up the meringue nests and cut the strawberries up, then mix the cream with the egg whites and the sugar, and then add your strawberries and the meringue. As the name suggests, the idea of this is to simply mix everything together and serve it like that, quick and tasty
Choc Ganache Bowls
If you are looking for a dessert which is really going to give that luxury feel yet which you can also put together in a matter of minutes then the chocolate ganache bowl is your happy place. This bowl is made in just 10 minutes and it will certainly put a smile on your guest's faces. For this recipe you'll need 200g of chopped dark chocolate, a cup of single cream, some glucose or monk syrup and then some tasty macadamia nuts to shred on top. Melt the chocolate and the cream together with the syrup until it is smooth and then allow to cool inside the bowl in which you are going to serve it. Once the chocolate has cooled, place the bowls into the fridge so that they can get that really low temperature and that firmness, and then just before serving sprinkle salt flakes and your nuts on top, absolutely delicious.
Childhood Faves
Mixing up some cereal like Cornflakes or Rice Pops with marshmallows and Snickers may be a childish idea, but if you increase the quality of the ingredients and get the presentation right, this could be the perfect option for your last minute dinner party. Melt the chocolate with the marshmallows and then mix in with your cereal choice. Pour into a baking tray and leave in the fridge to set. Serve in cubes with a drizzle of melted salted caramel chocolate for a decadent and delicious dessert which will leave you wanting more.
These are 3 very easy and very tasty options which you can consider for your last minute dinner party, which will you decide on?