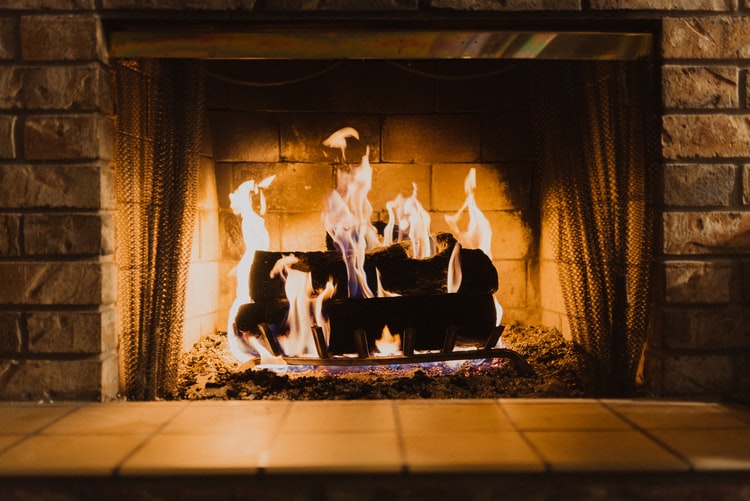 If you are on the lookout for some accessories to go along with your open fire at home then you are in for an exciting time. There is a wealth of options here from fireplace screens with doors to various shaped pokers and mantelpieces which you have to choose from. There is something truly delightful about having a log burner at home and it not only provides warmth and a sense of coziness, it also becomes a real talking point and a main characteristic of the space.
To get the most out of this, here are some key aspects which you will need to consider.
Tools For The Fireplace
An open fire very much needs to be managed and this means that you are going to need some tools in order to do just that. The basic tools which you will need is a poker to move the fire about and to create holes in the fire for oxygen to flow through, some tongs to remove or logs or fuel, or to move it about, a brush and a bucket to sweep up all of the ash and finally some bellows which you can use to stoke the fire with air if it is losing strength. These tools often come as a set and also in a range of styles and colors.
Screen
Some people like to put a chiminea which is already boxed in and features a door to load up the fire. If you do not have this however then you will have to start thinking about the type of screen which you want for the fireplace. These are essential as they not only manage the heat which is coming out from the fire, but they also protect the property from embers which do tend to jump out from the flames. Screens with doors are a great option which remove the need to keep moving the entire screen to manage the fire, there are many with cool styles that you could also pick to fit in with the theme of your room.
Mantelpiece
Having a mantelpiece is by no means essential in the property but it will do a great job of rounding off the fireplace and bringing more attention to it. These are also great places to store photos or decorative items above the fireplace itself. These are often made in stone or at least give the appearance of stonework, although you can also find them in dark and light timber, which also adds a real country feel to the place.
Log Store
And finally it is always nice to have a good store of logs at the ready for your fire and this is again something to have a think about. Some like to go for a tall, metal store, others like to simply use a well made basket for storage of the logs. One thing is for sure, visibly seeing the logs really does have give a great look to the place.