One of the crown jewels of our nation is our national park system, home to a huge variety of breathtaking vistas and wildlife. From glacial fjords to otherworldly mountains, the best national parks in the US are sure to provide an unforgettable experience.
Photo by Paula Hayes on Unsplash
Discover America's most stunning landscapes with this guide. Prepare yourself for camping and hiking, because this guide will make you pack and travel to some of the most amazing places on the planet. Before you hit the road, make sure you have packed all the essentials for a comfortable and safe stay in nature. Here are the top national parks in the country you should explore.
Acadia National Park is one of the most popular vacation destinations in Maine and is a must-visit for anyone looking for a fun getaway. It offers stunning natural beauty, a variety of recreational activities, and plenty of cultural attractions to keep you entertained.
This beautiful national park is based primarily on Mount Desert Island, but also includes areas on Isle au Haut and the Schoodic Peninsula. Its rocky beaches, granite peaks, and forests have made it a destination for more than 2 million visitors per year.
The park features many hiking trails, including the famous Acadia National Park Loop Road that delivers breathtaking views of the ocean and mountains. It also boasts scenic lookouts, ponds, and lakes to keep you captivated by its natural beauty.
Acadia National Park also offers a wide range of other activities for its visitors. You can try your hand at tidepooling, take a cruise or tour, or even enjoy some camping.
The national park was envisioned and built through the efforts of private citizens who loved the area. In particular, George B. Dorr and John D. Rockefeller worked hard to ensure that visitors could have a safe, relaxing experience in the park without harming its natural beauty.
Yellowstone National Park is a world-renowned destination with its geysers, bubbling mud pots and savannah-like landscapes. It is also home to the largest herd of bison in the United States.
It is known for its natural wonders as well as its rich cultural history. Located in Wyoming, Idaho, and Montana, Yellowstone is home to a diverse range of wildlife, including grizzly bears, black bears, wolves, bighorn sheep, elk, bison, moose, pronghorn, mountain goats, and many other species.
Unlike other national parks, where most of the attractions are concentrated in a single area, Yellowstone is an expansive park that encompasses many different habitat types. It includes alpine tundras (dry, rocky areas with low-growing plants), mountain meadows, and sagebrush-steppe grasslands.
One of the most popular attractions within the park is the geyser area, where visitors can see many different thermal features at close quarters. Old Faithful is one of the most famous of these geysers, and it erupts regularly. However, in recent years the average interval between eruptions has become longer and this has caused some to question its reliability.
Grand Canyon National Park is one of the United States' most spectacular natural wonders. It is a world-famous gorge that has been cut by the Colorado River for over six million years.
While this vast sandstone gorge is known for its sheer majesty, it also boasts diverse life zones and landforms. Its paleontological resources are also invaluable, as its dry climate has preserved prehistoric fossils in deep caves.
The park features a wide range of activities for every interest and ability level, from hiking and camping to mule trips and white-water rafting. If you're looking for a more relaxing day, consider visiting Tuweep (also spelled Toroweap) Overlook, a stunning view of the North Rim from a 3,000-foot sheer drop.
If you're looking for a high-intensity adventure, try skydiving over the canyon at Paragon Skydive. This activity is a great way to see the entire park from a bird's eye perspective, and you can even bring your own telescope to enjoy the starry night skies.
When it comes to stunning natural beauty, there is no place in the world like Yosemite National Park. Its mammoth granite walls tower over flowing rivers, golden valley meadows, and giant sequoia trees.
The awe-inspiring scenery in Yosemite National Park combines natural elements with human influences, resulting in a landscape that is both beautiful and complex. Geologists, hydrologists, and geographers study the underlying forces that shape this incredible wilderness in order to understand and protect it.
Yosemite is famous for its granitic rock formations, formed by intrusive igneous rocks that cool and solidify deep underground. These are the same igneous rocks that make up the granite in the park, as well as the towering granite cliffs of Half Dome and El Capitan.
Yosemite is also home to a countless number of waterfalls. The best time to see these falls is in spring (May and June) when the snowmelt causes them to overflow and produce spectacular water views.
If you're looking to visit a national park that offers plenty of natural beauty, you'll find that Rocky Mountain National Park is one of the best options. It features 415 square miles of beautiful scenery, 77 mountain peaks over 12,000 feet high, sparkling lakes, and a wide variety of outdoor activities.
It's also home to a large number of wildlife species, including moose, bighorn sheep, elk, and pronghorn. These animals make it an excellent destination for wildlife watching.
You can see these creatures during a number of different wildlife tours, which are available throughout the park. They will take you to see the park's most famous landmarks and show you how to get close to the wild animals that call it home.
Another thing you can do in the park is try a hike. There are hundreds of trails in the park, so you're sure to find one that suits your interests. You can even try an expert-level hike like Longs Peak.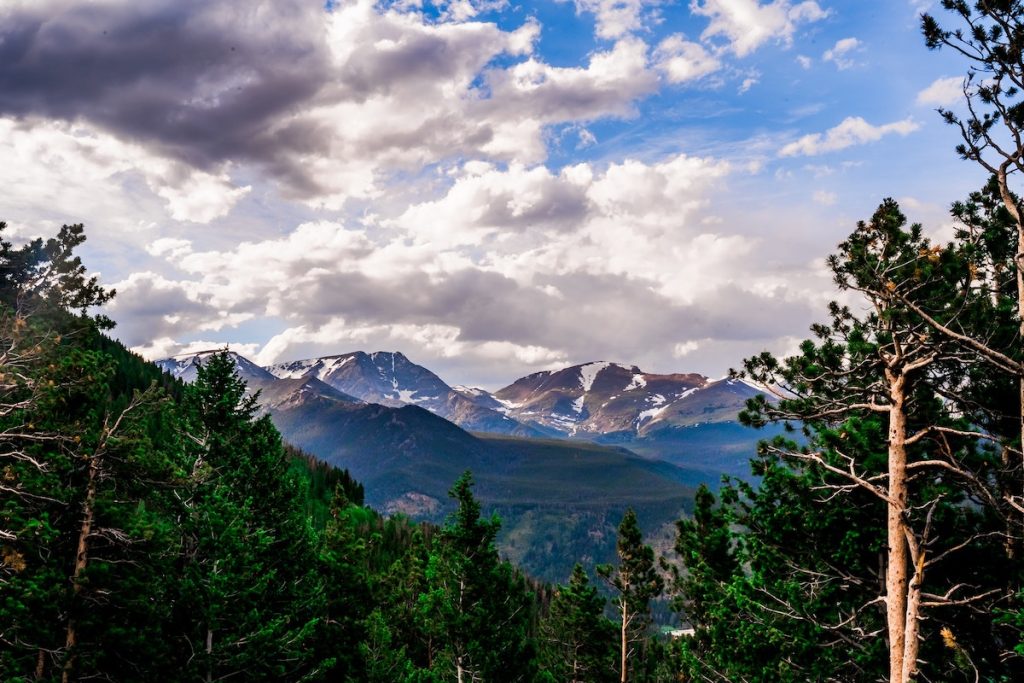 Final Words
With detailed information about various parks' unique features, wildlife, trails, and campgrounds, this guide is a must-have for planning your next outdoor excursion.
We have covered both the popular and hidden gems of the national parks, giving you an insight into America's most breathtaking and diverse landscapes.
So, grab your hiking boots, pack your camera, and immerse yourself in the incredible natural beauty of the national parks. With this comprehensive guide, you are sure to have an unforgettable adventure in one of the most amazing outdoor destinations in the world.