New York is a wonderful city to visit that is absolutely packed with things to do, places to see, cultures to experience and boroughs to explore. One thing that can be said abut the Big Apple however is that it is not cheap and if you are going to spend some time here then it is worth adding in some free activities alongside the more expensive ones, so that you can really make sure that your money stretches as far as possible. During your time in New York, here are some of the activities which you can do for free.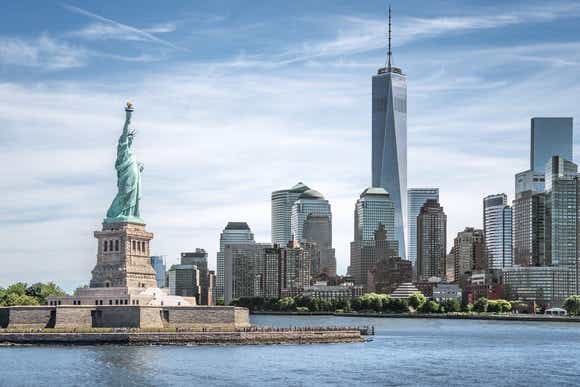 Wander Central Park
Central Park is one of the biggest urban parks in the world and within its border there is so much that you can find and see. From art  works, dedications to people like John Lennon and of course the people watching, this is a great place to spend some time whilst you are here in New York. Join a free art or yoga class, watch people practicing Tai-Chi or martial arts, grab a book, a coffee and find some calm in the madness.
Cruise on the Staten Island Ferry
The Staten Island ferry connects Staten Island to Manhattan and it is free of charge to use. This is a large ferry which may not present too much when it goes across to Staten Island itself, but that journey back will give you some of the most impressive views of the Statue of Liberty and the New York skyline that you are likely to find anywhere in the city.
Album Cover Tour
Some of the world's most iconic album covers have been shot in New York and you can take yourself on a tour to find some of the best and recreate those images. From the Freewheelin Bob Dylan to Billy Joel's 'An Innocent Man', not to mention Zeppelin's 'Physical Graffiti' and the Beastie Boys' 'Paul's Boutique' this is a great way to spend your day. There are some Google maps which have been preloaded with the location of many of these albums.
Tour The Brooklyn Brewery
From 1pm until 6pm on a Saturday and a Sunday, the world famous Brooklyn Brewery opens its doors to guests to give them a free tour of the premises. This brewery is sold in over 150 countries and the tour gives you a unique insight into what goes into the process, and you'll even get a free sample when it is over.
Catch a Movie
Across the city at places like Bryant Park and Brooklyn Bridge park you can get the dance to lay down under the stars, grab a blanket and enjoy a free movie. These take place across the city throughout the week and they often feature recent blockbuster movies and classics which are so much more enjoyable when you are watching it in this way, under the New York sky.
A trip to New York really doesn't have to cost the Earth and these free activities are the perfect example of that.