As a parent or caregiver of video game-loving kids or teenagers, you may feel overwhelmed by the number of games available. Not all games are suitable for every age group or interest. Violence, mature content, and profanity may be unsuitable for younger players but have become widespread recently.
According to statistics, 50% of boys listed adult video games as their favorite. Parents should be careful about the type of games their kids play. How do you know which ones are suitable for your kids' age group, interests, and personality? This guide provides you with some advice on picking age-appropriate, high-quality games for your kids and teenagers.
1. Consider Your Kid's Interests and Personality
ExpressVPN's study shows that young adults and teens spend less time playing video games than older players. Children are exposed to dangers like online bullying and inappropriate content. By knowing your kid's or teen's preferences and tastes, you can narrow your choices to find games matching their age, style, and mood. You could get children interested in games they haven't played before, such as educational games that encourage their creativity or socialization.
Consider your kid's interests and personalities while choosing age-appropriate and high-quality games for kids and teenagers. Look at the kind of games your kids enjoy playing. Do they prefer action, adventure, sports, or simulation games? Do they like fantasy, sci-fi, horror, or comedy? What kind of challenges do they seek? Do they like easy, medium, or hard games? Do they like competitive, cooperative, or solo games?
2. Look at The ESRB Rating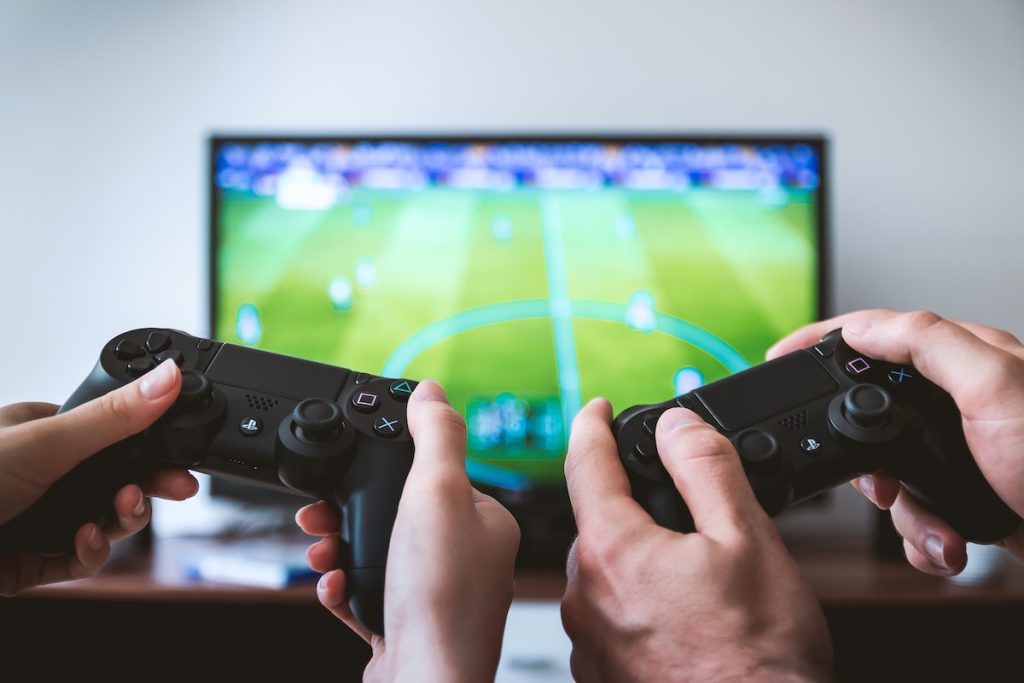 Source: Unsplash
Checking the ESRB rating is a quick way to eliminate games that are inappropriate for your youngsters or teenagers. The ESRB rates video games based on content and audience.
The ratings vary from EC (Early Childhood) for ages 3–18 to AO (Adults Only) for 18+. The ratings also have words like "violence," "blood," "nudity," or "drug reference" that explain why a game got that rating.
ESRB ratings can give you a broad notion of a game's content and suitability for youngsters and teenagers. If your kids are under 17, avoid games classified M (Mature) with labels like "Intense Violence" and "Strong Sexual Material." Go for content appropriate for your kids.
3. Read Reviews and Watch Gameplay Videos
The ESRB rating is not enough to determine if a game is quality or enjoyable. Sometimes, a game may have a low rating but still, be boring, buggy, or poorly designed.
Researching a game's quality and gameplay before buying it is useful. Reading reviews from critics and users who have played the game before. Online reviews can shed light on a game's plot, visuals, sounds, controls, difficulties, and replay value.
Video games can be entertaining, educational, and an excellent way for kids and teenagers to socialize, but parents and caregivers must help them make sensible decisions. Following these guidelines will help your kids and teenagers find age-appropriate, high-quality games.