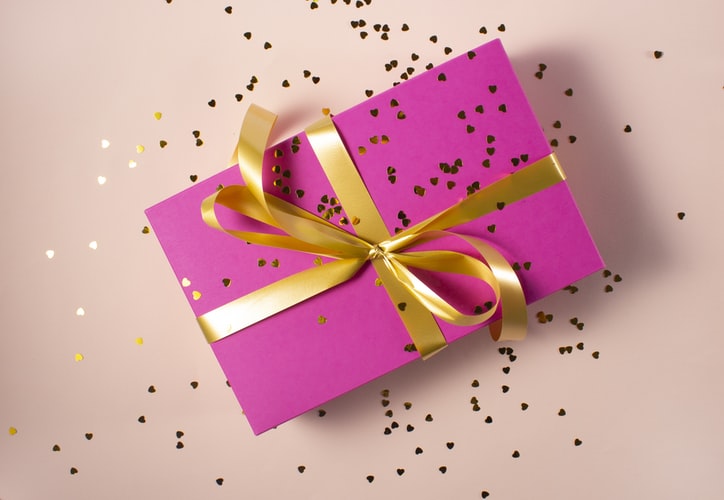 Geek gifts are welcomed by all, but some more so than others! The geeky gift ideas below should help you impress even the biggest geeks you know and love. 
You can totally geek out together with these gifts! Whether it's dad's birthday or your brother's graduation!
Floppy Disk Coasters
Floppy Disk coasters are perfect for dads, boyfriends, and anyone who remembers how good those days were! It is a quality gift made with a nostalgic feel in mind. Geeks will love it! Durable, easy to maintain, and eco-friendly as well. They're also made of silicone, making them ideal for hot beverages.
Golden Brass 3D Swivel Bar Necklace
This solid golden brass bar from jewelstreetstudio.com comes hand stamped with the names or words of your choosing. It measures in at approx 1 1/4″ in length. Each side can hold 7 or 8 letters and it swivels 360 degrees.
Novelty Socks
Novelty socks are the perfect gift for the geek in your life. They are both comfortable and durable, made from cotton. One of the most popular circuit board designs really hits that geek spot. This new collection is sure to become a favorite among geek dads.
The Bathroom Eco Kit By Reusibly
This bathroom kit by Reusibly comes with select products to enhance your bathroom routine, at a reduced price! The bathroom eco kit will reduce the need for disposable items in your home. In addition to the bamboo toothbrush and bamboo travel case, this set includes a face cleansing brush, a bamboo pouch, reusable cotton round picks, silk floss, and 3 dental picks. 
It is a great alternative to plastic to use bamboo products. Using bamboo to travel is an eco-friendly and durable option.
Novelty T-Shirt
Can't find a novelty gift that will satisfy even the fussiest of geeks. What about getting a custom-designed t-shirt?
Creating a personalised t-shirt from Tee Rex Tee is quick and simple. If you don't want to create your own you can always select from their great range. All of Tee Rex Tee's shirts are soft, breathable, and durable 100% preshrunk cotton. They recommend washing them in cold water and drying on low for a long-lasting wear.
Personalised geeky t-shirts, Yes please!
Refrigerator Magnets
This geeky gift will stretch the width of your refrigerator. It is easy to install on most refrigerators and has a dry-erase whiteboard. You'll enjoy the daily reminders this large screen provides, whether you're in a student house, house share, or family home.
Minecraft Light Up Cube
This is an ideal gift for Minecraft fans, whether they are kids or adults. Whether in a bedroom or game room, the unique design adds a touch of fun.
Laboratory Beaker Coffee Mug
Suitable for science buffs as well as geeks, this is a great birthday gift. It's a perfect gift for laboratory dwellers, scientists, and teachers due to its guaranteed funny factor. A 400ml glass beaker reminiscent of the ones you'd find in a lab, this gift has a comfortable handle and a 400ml capacity.